Many of you are still using lightweight traditional absorbents for small spills or in an effort to remove that rainbow sheen from wet asphalt and waterways. I have been in this business for 25 years and the solution to this problem has always escaped us until now!
The "Spiller" is Responsible
First a few facts!
Oil and Fuel spills are considered hazardous by Federal, State & Local Authorities
A visible oil sheen is all that's needed to be reportable: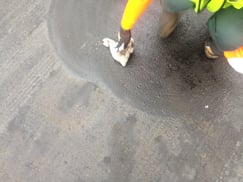 EPA RULE: Party responsible for the spill during transportation MUST:
Take appropriate immediate action to protect human health and the environment (this
includes diking the discharge area and notifying proper authorities)
Clean up the discharge so it no longer presents a hazard to human health or the environment
40 CFR 263.30 (a) & 40 CFR 263.31
EPA RULE: Spill Prevention, Control and Countermeasure Plan (SPCC)
For oil spills from equipment or containers, facilities must have countermeasures for
discharge discovery, response, and cleanup (both the facility's capability and those that might
be required of a contractor) – 40 CFR 112.7
EPA RULE: National Pollution Discharge Elimination System (NPDES)
For managing storm water facilities must have a documented plan describing the procedures,
control methods, actions, management systems, equipment and materials on hand to
prevent illegal discharge of pollutants into waterways. – 40 CFR 122.26


SPILLTRATION™ Shammy Towels
SPILLTRATION™ Shammy Towels are designed for final clean-up detail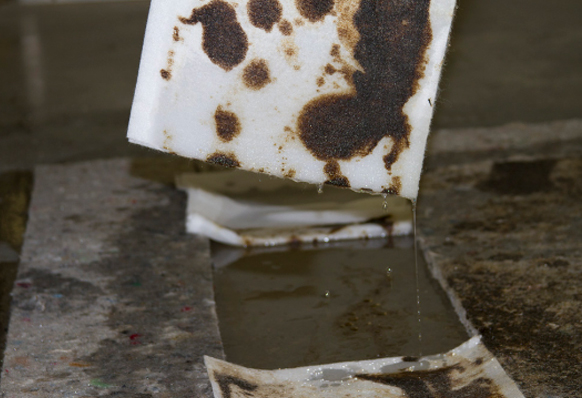 on oil-based leaks and spills. Like all SPILLTRATION™ Products, super-sorbent Shammy Towels for the outdoors to absorb oils while allowing clean water to filter through.
But don't take our word for it watch this short Video of the Shammy at work!
Money Saving!
Our Shammy Towels share all the characteristics of our entire line of Spilltration™ products: allow rain through, compress four times more than that old oil-only products, and can be wrung out and reused. This makes them ideal for those small drips and leaks where you typically waste a whole pad. Shammy Towels can be reused multiple times and with a Retail cost as low as $0.38/wipe they are a steal!
There's More - Space Saving!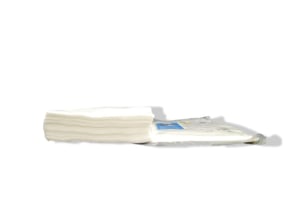 Shammy Towels are smoosh-packed to compress and fit in areas up to 80% smaller than traditional oil only sorbents. Leaving you far more room for mission critical parts and safety equipment. Making you more productive and protecting your employees better!
Be Prepared -
To learn more about what Spilltration™ can do to help you "be prepared" for spill emergencies use our contact page, or call us at 888-653-7509.