Over time transformers age and develop leaks from aging gaskets, rusting and stressed joints, along with a host of other problems that can increase.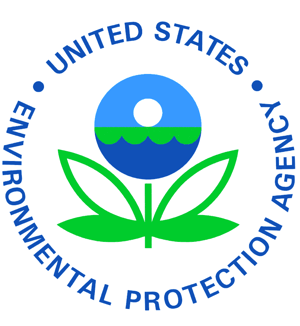 The EPA's Spill Prevention, Control, and Countermeasures (SPCC) rule categorizes transformers and all oil-filled power distribution devices as oil-filled operational equipment. This is defined in 40 CFR part 112.2.
As such, you'll need to comply with those requirements to capture transformer leaks and spills. That needs to include everything from the typical drips to a catastrophic spill.
Here are our tips on containing transformer oil leaks:
Trays. These can range from poly trays underneath the transformer to concrete structures surrounding the transformer to collect and contain anything that drips or spills.
Barriers. These includes dikes, berms, and other collection systems that can prevent the transformer oil from escaping.
Sealing. There are several approaches to welding cracks, replacing gaskets, and applying sealing materials. But they are costly and require a high degree of technical skill.
Oil. One approach is to use dry-type transformers and eliminate oil all together. Unfortunately, that can be costly. Another approach is to use environmentally friendly oils that do not require costly mitigation such as soil removal during any cleanup.
Water. In outdoor installations, rainwater can be particularly challenging. Large trays and barriers require filtering and pumping to remove the water and prevent overflow of both oil and water.
Whenever there's oil and water, we recommend our Spilltration™ sorbents. They collect the oil and allow the water to flow through. We call it: "Oil Sticks. Water Wicks."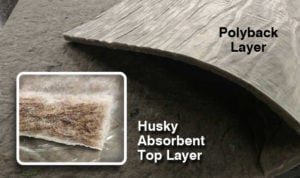 Our Spilltration™ Husky Polyback Rug is ideal for collecting transformer oil leaks. Its laminated bottom layer prevents oil from leaking through. Plus, they are engineered to absorb oils in the outdoors…rain or shine. Traditional white pads are thin and only absorb small amounts of leaky transformer oil.
With the Spilltration® line of tools we have solutions for every type of spill or leak. They include spill kits, shammy towels, and basins as well as husky strips, rugs, and pads. In addition, the Spillver Bullet offers not only incredible spill control but remarkably lower storage space requirements.
Check out our oil sorbents page for more information on these types of products and our previous blog to learn more about how our products are different from regular sorbents.
Want to Learn More?
We'd be delighted to discuss how we can help you contain transformer oil spills. Use our contact page, or call us at 888-653-7509.