Convenience is always an important factor when thinking about any product. There are no spill kits more convenient than the Spilltration SmooshKit. Vacuum sealed, these easy to store kits are the key to handling spills on the road or at an unfortunate location. When a traditional spill kit is too big to fit where you need it to, the SmooshKit is the perfect amount of portable.
Convenience is Key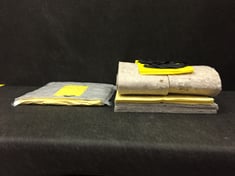 Smaller traditional spill kits come in bags and buckets; both of which take up space that you can use for other mission critical parts and PPE you need. Having a SmooshKit on your truck or near your machinery means instant access to spill containment materials; but in a much smaller foot print.
When a spill happens, you need to be able to catch it quick and prevent any hazardous fluids from causing costly Environmental clean up. In a factory that can be easy with the right precautions; but the road is a very different environment. A spill on the road will introduce factors beyond your control; and having a spill kit that you can deploy quickly is key. SmooshKits, along with being easy to store, are easy to open and start using.
Keeping in Compliance with EPA laws
Keeping in compliance with environmental laws means catching spills as soon as they happen. SmooshKits will stop leaks from getting to a point where legal action and fines are inevitable. There are a few types of SmooshKits available to help you avoid that, with both oil-only and universal variants.
We noted in our article about our new Shammy Towel that the EPA requires the party responsible for the spill to be the ones to clean it up. How better to ensure your team can quickly respond to a spill than to provide them with the tools they need to do exactly that. There are many types of spill kits; from large mobile carts to small kits for trucks. The SmooshKit fits nicely into the second category, giving you the opportunity for fast action in the face of a sudden spill.
A Money Saving Measure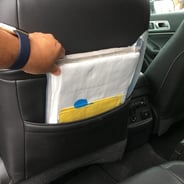 Sold either ten to a case (SPL046, SPL054, SPL067) or three to a case (SPL082), SmooshKits are an affordable alternative to getting multiple individual spill kits at a time. Packaged tight thanks to their vacuum sealing, these spill kits fit easy into boxes that can be shipped quickly via ground parcel services. On top of that, all our Spilltration products come with the patented technology that absorbs oil and lets clean water filter through.
SmooshKits are convenient, portable, and Space saving: three of the most important factors when thinking about what kind of spill kit you need. Sized for quick response, they deploy in a snap and can keep oil from reaching any unfortunate locations no matter where the spill.
Be Prepared
To learn more about what Spilltration™ can do to help you "be prepared" for spill emergencies use our contact page, or call us at 888-653-7509.