Our organization was founded in 2003, but we're definitely not new kids on the block in the sorbent industry. Nor are we merely a sales organization with an office and an answering machine.
We're a completely integrated organization focused exclusively on the sorbent industry. We manufacture, package, and ship all our products. That means we understand your sorbent challenges from beginning to end. From manufacturing to application to disposal, we've got you covered.
Sorbent Industry Leadership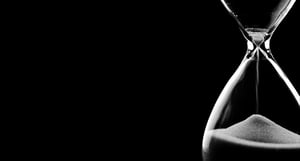 Our leadership in sorbents didn't appear overnight. Barry Greer, our founder, started his sorbent career in 1971 working with a wide range of companies, products, and applications during that time. He opened his own sorbent distribution company in 1977, and started Meltblown Technologies in 2003.
Rich Glancy, our business development manager, worked for several decades at SPC, a global manufacturer of meltblown polypropylene sorbents. In fact, SPC, until it was sold in 2007, was his family's business. That means this industry is in his blood.
Against this background, the rest of us could almost be considered newcomers, if it weren't for our own decades of experience. Harry Bedrossian, also in business development, started in this industry in 1990. Scott Bakewell, VP of Sales started in 2002. B. Jay Kelley, our Mid-West regional sales manager, started in 1985. And my own experience in sorbents began in 1993. Combined, our leadership team has over 175 years of experience in the sorbents industry.
We're also open to partnerships with other organizations who can help us address the needs of our customers. One of those partnerships is with HalenHardy, which is guided by another industry leader, Donny Beaver. Donny invented the Pig brand absorbent sock in 1984. Together, we've introduced the Spilltration™ line of sorbents that are a true breakthrough in controlling oil spills in wet conditions.
Customer Service—We Sweat the Details
When you call us about your sorbent challenges, you can always count on an actual person to answer the phone. We know that when you call, you need to make something happen. That might be responding to a client request or it could be responding to an emergency. You can rely on us in both those situations—and everything in between.
When you call, here's what you'll find on the other end of the phone:
People who know the products from manufacturing to application to disposal.
People who know how our products are applied in the field—including what works and what doesn't work in every situation.
People who know the competition including their pros, cons, and pricing—we can help your team quote within pennies to your competition.
People who know you, your ordering and billing requirements along with your shipping requirements, from pallet size to handling requirements.
People who are empowered to make key decisions on the spot.
You can rely on us to know your business well enough to sweat every single detail, making sure that you're a delighted customer from the beginning to the end of every transaction.
And, you can rely on us to be your wingman on any sorbent challenges you might be facing. It's very likely that we've been there done that in our 175 years of combined experience.
You'll find us to be innovative, focused, creative, energetic, loyal, and trusting. No, we're not reciting the Scout Law. But that's not far off in describing our corporate culture.
Want to Learn More?
We'd be delighted to discuss how we can help with your sorbent challenges. Use our contact page, or call us at 888-653-7509.